NLPIR SEMINAR 26th ISSUE COMPLETED
Last Monday, Asif gave a presentation about the paper, Tracking User Behavior with Google Analytics Events on an Academic Library Web Site, and shared some opinion on it.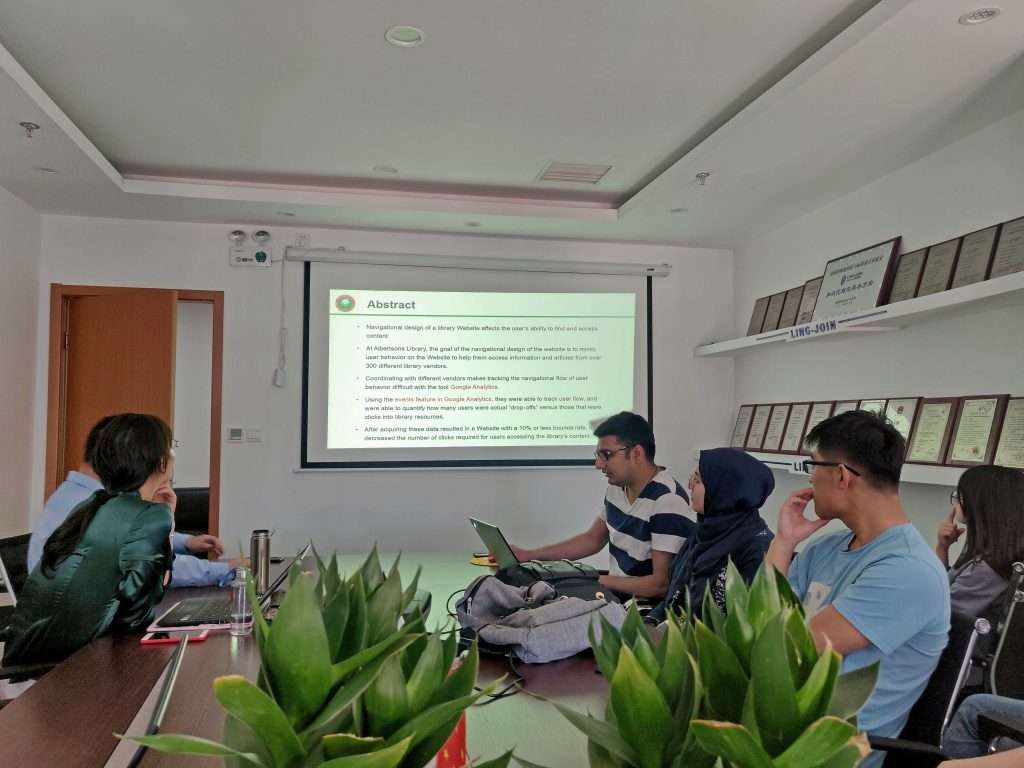 Events features can help make sense of the bounce rate, which is a metric often used to make decisions about library Web sites. Bounce rate and drop-offs both indicate the same behavior and are two terms that are defined somewhat similarly with a few small differences. A bounce rate is the calculated percentage of those who engage in the behavior and drop-off of the site. Bounce rates can be different from drop-offs as a user can drop-off after looking at several pages, but a bounce rate is primarily measured after the user looks at one page and subsequently drops off.
Unload: Individuals leave the site (a real drop-off)