NLPIR SEMINAR 34th ISSUE COMPLETED
Last Monday, Changhe Li gave a presentation about the paper, Zhaoyang Wang introduced his research work.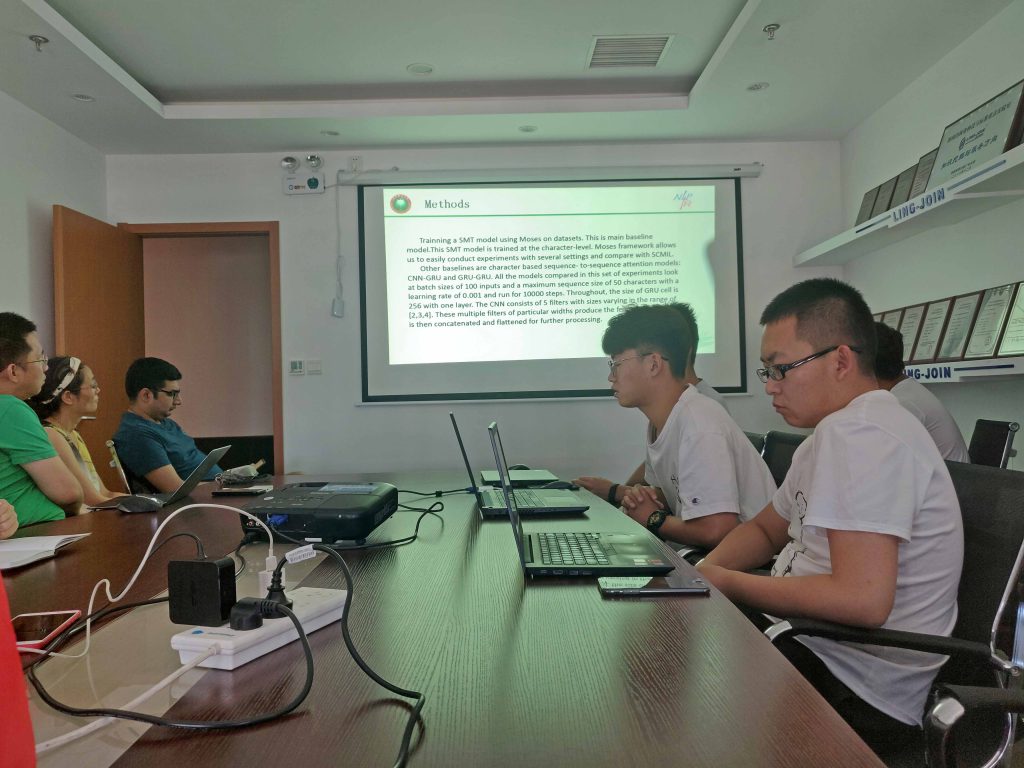 The paper proposed a character based Sequence-to-sequence text Correction Model for Indic Languages (SCMIL). The encoder and decoder both use LSTM. A dataset for Hindi and Telugu spelling errors is published on Github.
The method is not complex and the model's performance is not that good nowadays.