NLPIR SEMINAR 30th ISSUE COMPLETED
Last Monday, Yvette gave a presentation about the paper, Search Engine Optimization Algorithms for Page Ranking: Comparative Study, and shared some opinion on it.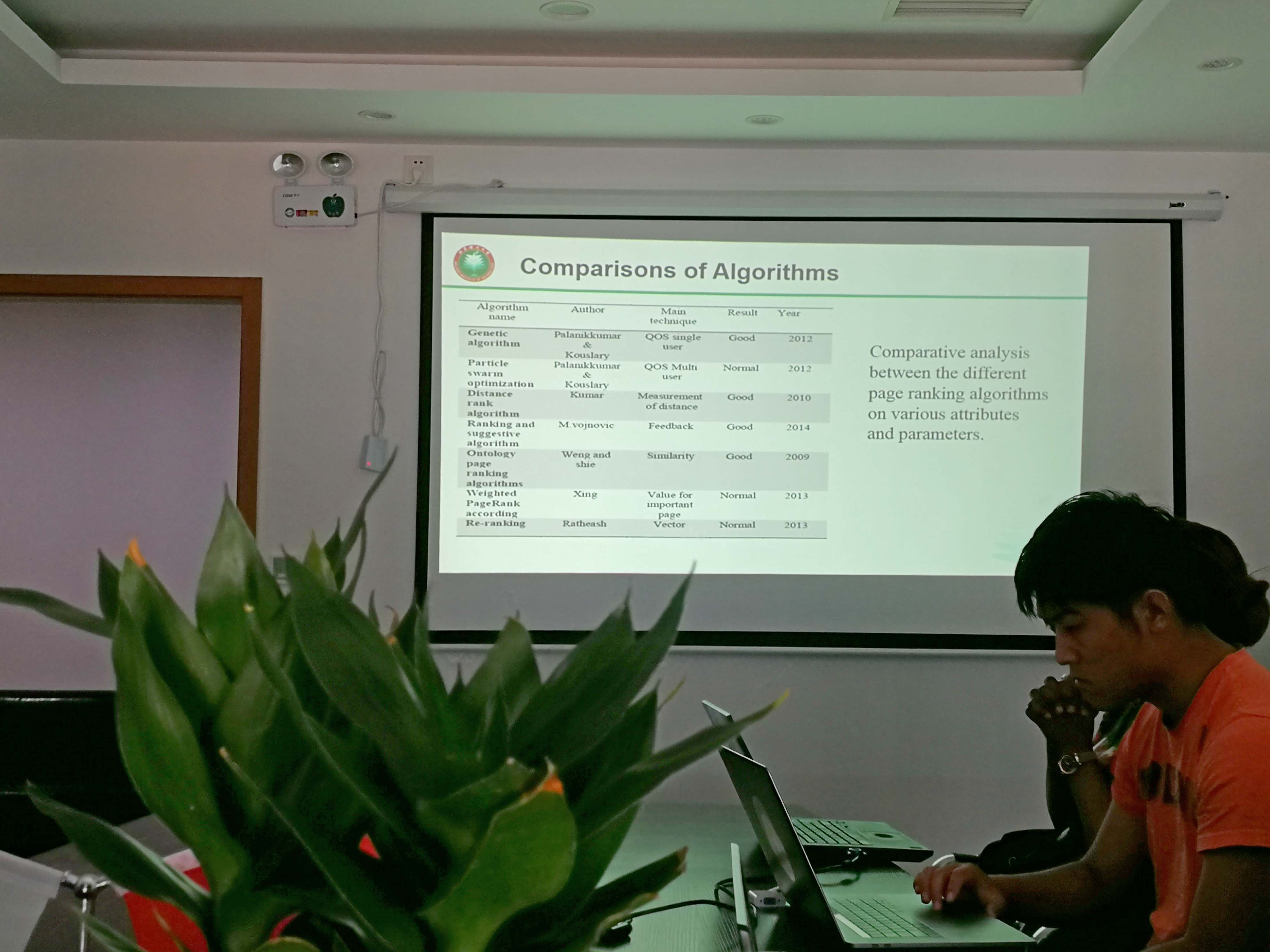 There are many spelling mistakes in the paper. The difference between fig.7 and fig.8 is little, and the Link Baiting occur more than once, no discussion can be found. So it is not recommended to read it.